Member  Spotlight:
Mr. Paul Abell
VP, Branch Banking and Trust (BB&T)
1. How did you get to Greenville? Job promotion with my current company
2. Where is your favorite breakfast/coffee spot in Greenville? Blackbeards. Great place to meet up with friends early and enjoy a good cup of coffee
3. Where is your favorite lunch spot in Greenville? Café Duo. Great spot to grab a bite to eat or meet a friend or client for lunch
4. Where is your favorite dinner spot in Greenville? Japan Inn. Really enjoy their sushi
5. What are your top three things to do in Greenville? 1. Eat! We have tons of restaurants! 2. Walk around the Uptown area on a spring or fall day. 3. Attend ECU football or baseball games
6. What is your favorite festival in Greenville? Piratefest. Tons of energy and things to do.
7. What is your favorite park in Greenville and why? Probably the Greenway. Great for a stroll on a Sunday afternoon
8. How do you give back to Greenville? Through giving my time. I'm involved not only in YP, but am also a member of the Greenville Noon Rotary Club, and participate in Chamber events.
9. What is one thing you would like to see come to Greenville? I would love to have a Trader Joes in town.
10. How can Greenville be improved? Our community is growing. Greenville just needs to continue with its focus on growth and making this a place conducive to entrepreneurship.
11. How did you hear about the Young Professionals of Pitt County Through past president, Scott Allenspach
12. Why did you join the Young Professionals of Pitt County? I was a member of a YP organization in a previous town, and was impressed by how active this YP organization is. There is always something going on each month hosted by YP's of Pitt County
13. What is your favorite part of YP? Getting to know people I wouldn't otherwise meet and checking out new venues when YPs hold events
14. What is your favorite YP event and why? Wiggin Out for charity. I enjoy being a part of an organization that can come together and make an impact the way YPs do with Wiggin Out.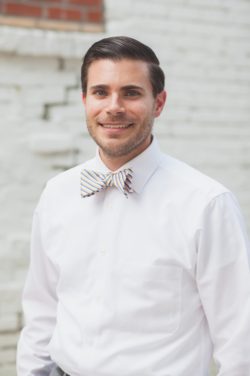 Categories: Uncategorized